Adedoyin Ajifolokun Memorial Foundation (AAMF), a Non-Profit making and Non-Political education focused charity foundation was established in June 2014 by Dr. Oyewole Ajifolokun in honor of his late father – Pa. Adedoyin Ajifolokun who passed to the great beyond when Dr. Ajifolokun was still in secondary school.
Pa. Adedoyin Ajifolokun, though uneducated himself, instilled discipline in and emphasized the value of education as a vehicle to self development and societal elevation to his children. He struggled so hard to give the best education to his children but unfortunately died before any of his children could make it to college. His death made the pursuit of education very hard for his children and that made some of them to drop out of school and pursued another career in craftsmanship. However, by dint of hardwork, focus, resilience, and determination to succeed, Dr. Ajifolokun surmounted several obstacles and became a veterinary doctor and later a professor of biology and a businessman in the United States of America.
Our Mission
The mission of this foundation is to help brilliant but indigent students who may otherwise have no financial resources to achieve their educational goals.
The foundation will provide direct financial supports toward secondary and post-secondary education, and engage in charity and charitable programs to assist the less privileged in the society and provide capacity building for inner city youth.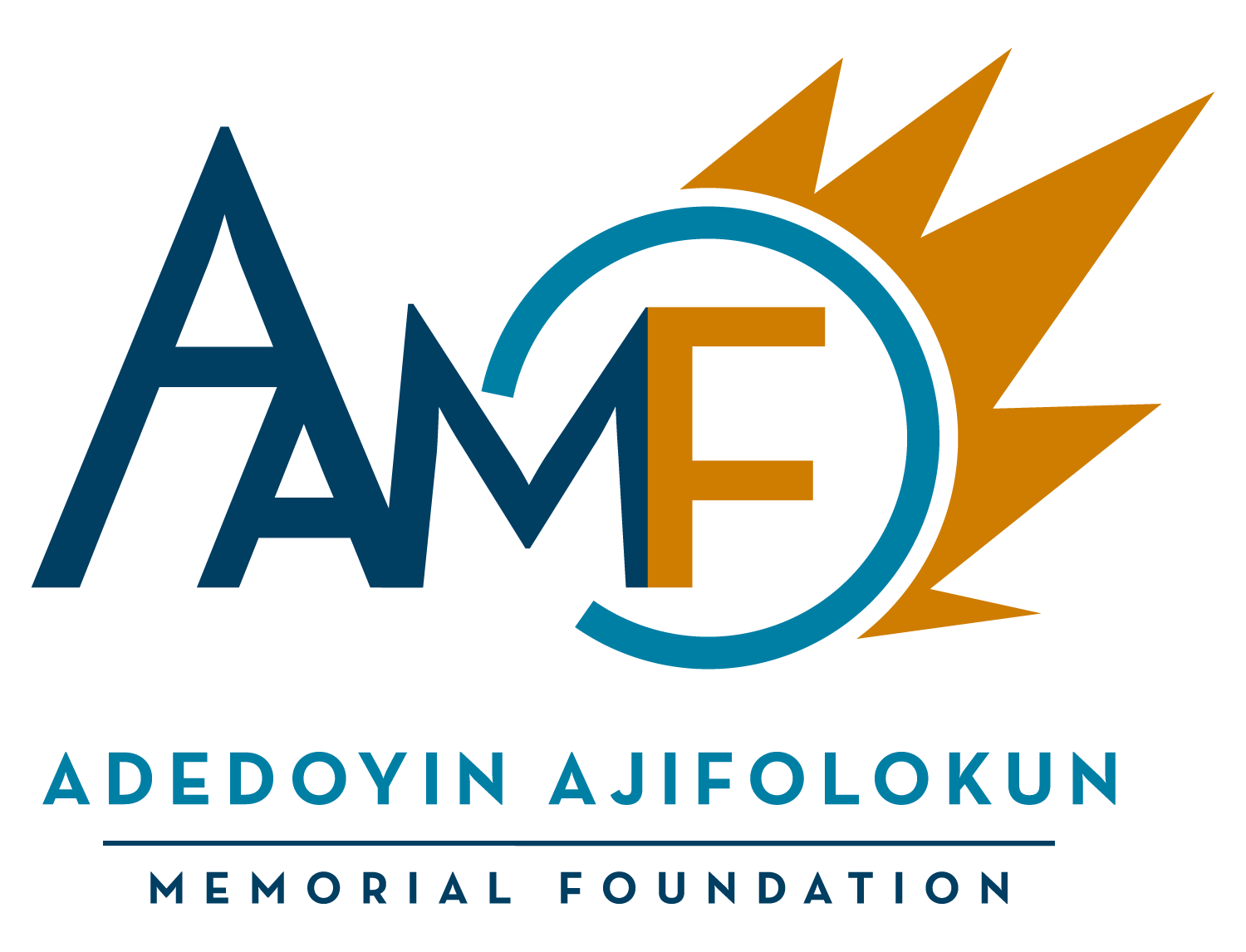 Aims and Objectives
1. To provide access to post-secondary education to students who otherwise may not have the financial means to fulfill their educational goals.
2. To furnish direct financial support to indigent students for post-secondary education.
3. Help lead a collaborative network of community and educational partners dedicated to ensuring that students are prepared for post-secondary education and supported as they persist in their studies, and earn their degrees.
4. To encourage, sponsor and provide exchange programs on leadership and encourage the youth to shun corruption, crime, drug abuse and other social vices.
5. To provide books, journals, pamphlets, manual and engage in electronic campaign through broadcast and print media as well as internet and other form of information dissemination to publicize the activities of the foundation.
6. To set up resource centers whether electronic or otherwise, either alone or in conjunction with organizations, institutions, governments and persons whether in Nigeria or overseas for the purpose of promoting the objects of the foundation.
7. To endow chairs in Universities or other institutions for the purpose of promoting education and leadership training for all irrespective of race, religion or gender.
8. To promote in general, scientific, moral, educational, economic and vocational training and engage in community development.
9. To engage in charity and charitable programs, and assist the less privileged in the society and provide capacity building opportunities for them.
10. To provide the less privilege people with practical assistance and raise body volunteers to assist people in need and establish vocational training centers to develop their skills and abilities.
11. To provide financial assistance for the less privileged and the vulnerable, and assist them by establishing trade and small scale business for them.
12. To collaborate actively with government, non-governmental organizations and other allied organizations in the fight against poverty and promote education and economic development.
13. To champion, promote and protect the educational, economic, industrial, social and cultural advancement of the less privileged as well as preserve their moral values.